The Dolly's Dream Adoption Program began in 2015 to help dispel the negative myths about bully-breed dogs. Thanks to a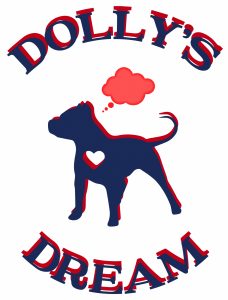 generous grant from the Levitetz Family Foundation, we are able to carry on this effort by waiving the adoption fee for two selected Dolly's Dream dogs each month. In addition, these often misunderstood dogs will go to their new homes with a wire crate, a bed, a leash and collar, toys, treats, bowls, and a 7-week obedience training package. We hope for the day when we don't need to provide an incentive for someone to adopt a dog, but until that happens, we have Dolly's Dream!
Jack, who has been in and out of our shelter since July. He was brought in twice as a stray and reunited with his owner both times. The third time we got him, his owner decided not take him back. Jack was adopted once, but he was returned for chewing on things he shouldn't. With the proper exercise and training, Jack will make a great companion!
Bronco was picked up stray in DeLand with another dog and brought to us in July. He likes people of all ages, and especially enjoys getting belly rubs. Bronco has a playmate at the shelter, so he seems to be fine with other dogs. He isn't too fond of cats, so a feline-free house is best for him. Bronco doesn't like being in his kennel, so please look past his reaction and ask to see him in the yard. You won't regret it!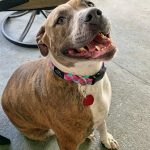 "We adopted Darla (her name at your facility was Gypsy) in December 2019. She was a Dolly's Dream dog. I'm not sure how often you hear back about adopted pets but I wanted to let you know she is doing really well. She's happy, she's healthy (she's gained 3 pounds) and she is a very good girl." ~ Tanya W.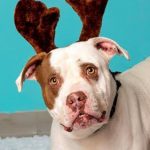 Ham was left in a locked shed on our property a few weeks ago. We watched the security camera footage of a man drive up to the shed, squeeze Ham through a small opening and drive away. Poor Ham tried to dig his way out of the shed overnight. Staff found him the next morning, scared and confused. Ham has slowly opened up to us and is the sweetest boy ever. His body bears the telltale signs of living outside, lying on concrete and in his own waste. This gentle giant deserves better!